Grandstream
Connects the World
Cutting-edge products since 2002
Grandstream has been connecting the world with SIP Unified Communication products since 2002. Soft Solutions brought Grandstream to the NZ market in 2013 as sales of VoIP solutions started to accelerate in our part of the world and the year on year growth is a testament to the solutions.
Soft Solutions were enjoying success with introducing the 3CX brand to our reseller community, so there was a natural fit to add a supported brand of phone hardware to our portfolio. The US-based team behind Grandstream is great to deal with, especially on the occasions where support issues come up. This has allowed for a mutually beneficial relationship from the start.
Grandstream products provide businesses with the highest quality voice, video, data and mobility solutions at a competitive price point. The hardware is extremely reliable which is important for customers investing in VoIP hardware.
Grandstream consistently and continually pushes the boundaries of their own technology's capabilities. This shows why they are known as an innovative key provider in the VoIP industry. Creating reliable and easy-to-use products gives businesses the communication solution they need to be more productive than ever before.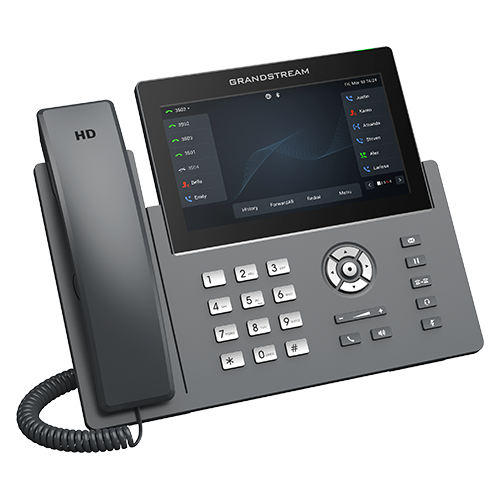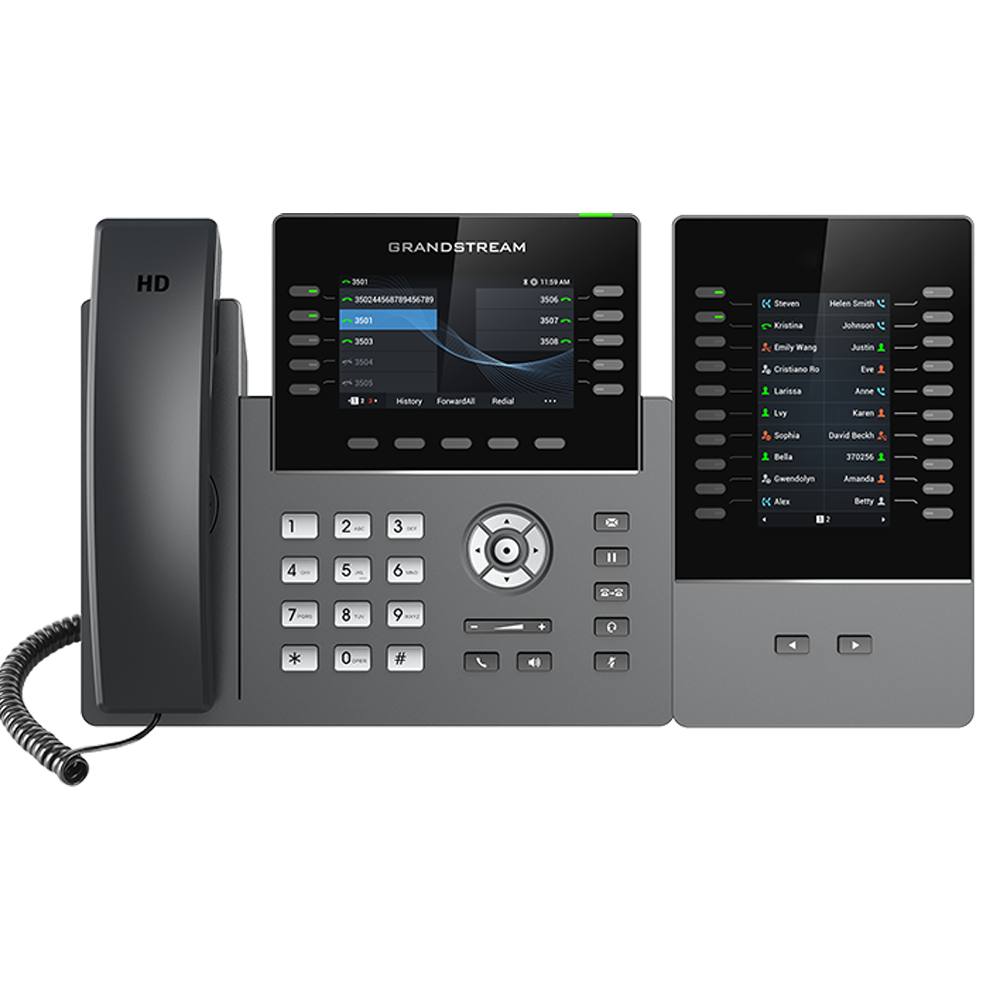 Why Grandstream?
With Grandstream devices, you have the opportunity to create a communication solution that works for your customer and by partnering with Soft Solutions you have access to our high level of experience and expertise to offer the right options each time which includes team members with high technical expertise on the solutions.
Grandstream products include capabilities of IP video devices run on Android which gives you access to the Google Play store and in turn IP voice devices also have the ability to use a PBX solution of your choice.
By selling Grandstream solutions you have access to a product range of over 50 IP Unified Communication products, including: IP voice & video, IP networking, surveillance, conferencing and more.
Soft Solutions ensures that our partners have access to demo hardware so that full testing of configurations can be completed to ensure utmost confidence in suggesting solutions to your customers and we also ensure we get new and innovative products from Grandstream to market.
We have amassed a lot of practical product knowledge through our tenure being the premier software company providing Grandstream Products in NZ. We provide a thorough support system for all clients with our highly capable technicians. It is in our best interest to ensure that all your systems are up and running at all times.
Some Great Grandstream Products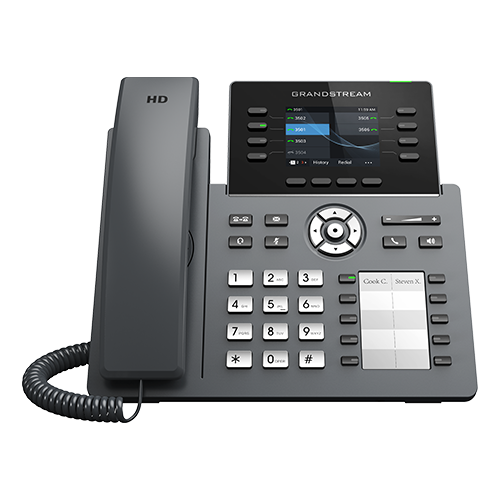 GRP2634 IP Phone
The GRP2634 is an 8-line professional carrier-grade IP phone with paper BLF, integrated PoE and Wi-Fi, designed to offer zero-touch provisioning, a sleek design and next-generation features to enterprises / service providers.
WP820 Portable WiFi IP Phone
The WP820 offers a portable WiFi IP phone with dual-band WiFi support, built-in Bluetooth, and sophisticated antenna design to allow users to seamlessly roam throughout any WiFi environments.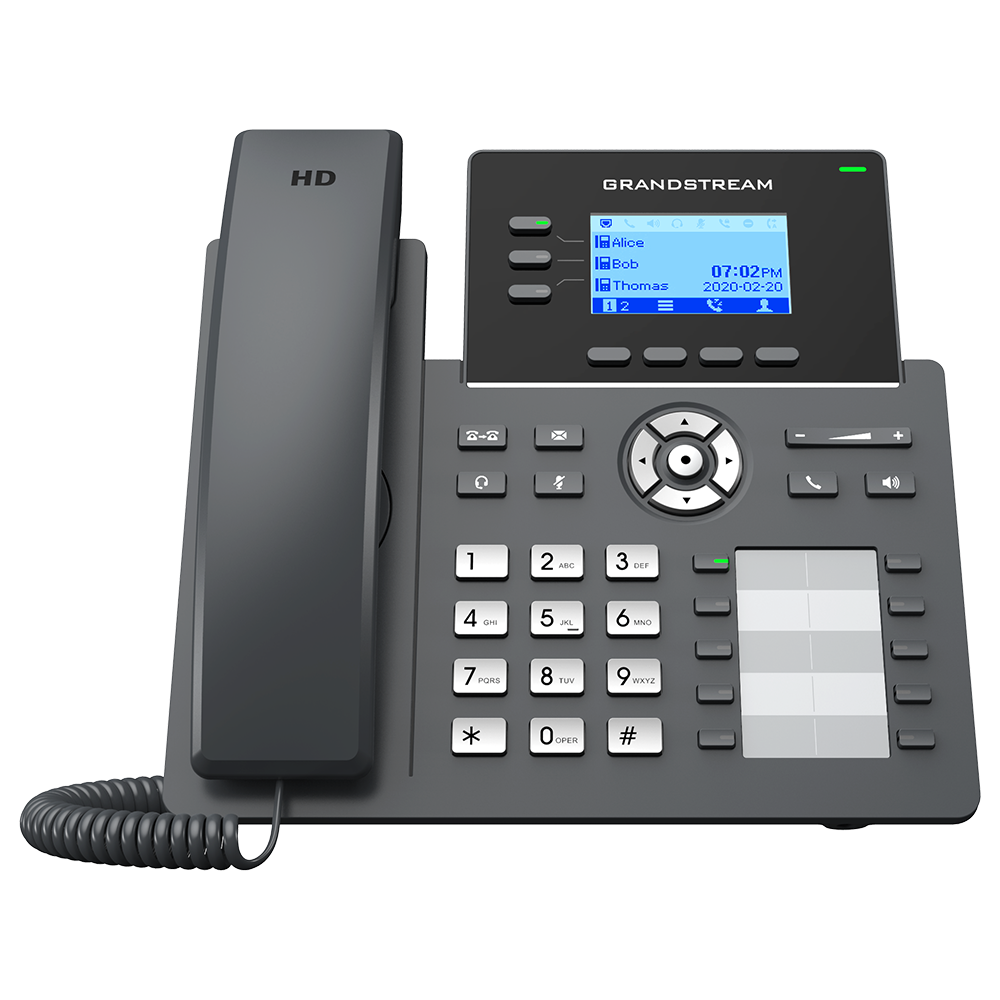 GRP2604P IP Phone
The GRP2604P is an essential 3-line model designed with zero-touch provisioning for mass deployment and easy management. It features 5-way voice conferencing to maximize productivity, integrated PoE, and is supported by Grandstream's Device Management System (GDMS). Built for the basic needs of on-site or remote desktop workers, its easy-to-use and easy-to-deploy.
DP730 Cordless Handset / DP752 Base Station
The DP730 is a DECT cordless IP phone that allows users to mobilize their VoIP network throughout any business, warehouse, retail store and residential environment. The DP752 is a powerful DECT VoIP base station that pairs with up to 5 of Grandstream's DP series DECT handsets to offer mobility to business and residential users.
What People Are Saying About Grandstream
"It is mainly the design that makes me choose Grandstream phones. I find them to look sleeker and more contemporary than many of their competitors."
"This was an awesome email (VoIP Channel Update), I really appreciated all the updates and links to videos etc."
"Great blog article. I'd love to get my hands on the template mentioned for the DP722 headset."
"Thanks for your on-going work, I'm sure we are not the only business that appreciates the support and on-going training that yourself and the SofSol team provides."
Discover the Grandstream difference for yourself!
We'd like to hear from you. Send us an email or better yet, give us a call!
Soft Solutions Blog
Read more exclusive blogs on Grandstream by our experienced team.